My Cocker Spaniel…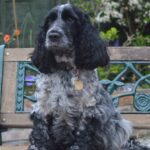 My Cocker Spaniel loved trying to undo all Traceys hard work, at times she would look a complete mess but came out smelling and looking like a proper Cocker once more.
Tracey clearly loves her work and it shows in the beautiful transformation of a very hairy Bear Cub into a stunning Show trimmed girl.
You wont find a drying cage or any other scary contraption here just love, fuss, expertise and understanding of what makes a dog tick and how to put them at ease.
Her first full groom!
Poppy went to Dishy Dogs today for her first full groom and so pleased with the results! Thank you Tracey 😊
Definitely a five star groomer!
Definitely a five star groomer
My shihtzu loves Tracey
Wouldn't go anywhere else
Highly recommend
Teddy has been groomed by Dishy Dogs…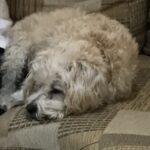 Teddy has been groomed by Dishy Dogs for 8 years and my Bichon Becks was groomed for 9 years always very pleased with the groom and how nice Teddy smells. Tracy talks to them like their human which I think is lovely and she is very patient
Would you like to give us some feedback and appear on our website? Please feel free to submit your experience below, you can even add a picture of your fur baby(s) if you'd like to!