Teddy has been groomed by Dishy Dogs…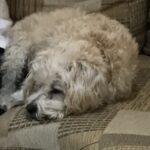 Teddy has been groomed by Dishy Dogs for 8 years and my Bichon Becks was groomed for 9 years always very pleased with the groom and how nice Teddy smells. Tracy talks to them like their human which I think is lovely and she is very patient
I have a rescued Shihtzu…
I have a rescued Shihtzu who has challenging behaviour when it comes to being groomed and thanks to Tracey's wonderful patience she is gaining confidence with every visit and becoming more comfortable. She looks and smells fabulous after seeing Tracey and I definitely would not take her anywhere else. Tracey also grooms my Lhasa Apso beautifully. It's so lovely to have found someone who cares about my dogs as if they were her own xxx
Tracy always does a wonderful job!
Tracy alway does a wonderful job. I have a Cavachon and a Cockapoo, one is super anxious and the other is super protective. She knows just what to do to keep them both calm all while providing a beautiful groom. Her love for all of the dogs she sees is plain to see and she always has a smile for everyone who comes in. Love everything about It here! Highly recommended.
I have known Tracey for over 10 years…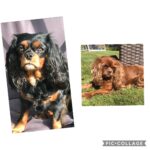 I have known Tracey for over 10 years she used to come to our family home and groom our dogs. We have always had Cavalier King Charles Spaniels and as they come with many health issues Tracey was the only groomer my Mum would trust.
When I left home and got my own Cavaliers I knew I would only use Tracey, she is absolutely brilliant with my girls and knows them inside and out. Honey is completely deaf and Tracey knows exactly how to settle her and make her feel safe. I would highly recommend Dishy dogs to anyone as Tracey really does treat the dogs in her care as her own. Thank you Tracey x
Would you like to give us some feedback and appear on our website? Please feel free to submit your experience below, you can even add a picture of your fur baby(s) if you'd like to!